Introducing: Grant, Editor-in-chief.
From: Halifax, Nova Scotia, Canada
Club: Formerly from Club Riichi de Montréal, currently exploring forming a new group (small active circle).
Favorite Tile: Haku for its simplicity, a game where a blank item has value. Close second: 1-pin, but specifically the WRC promotional tile.
Role: Editor-in-chief. Writing and editing written content, working with internal and external collaborators. Providing standards in reporting mahjong-related events and information, and applying them as faithfully as possible.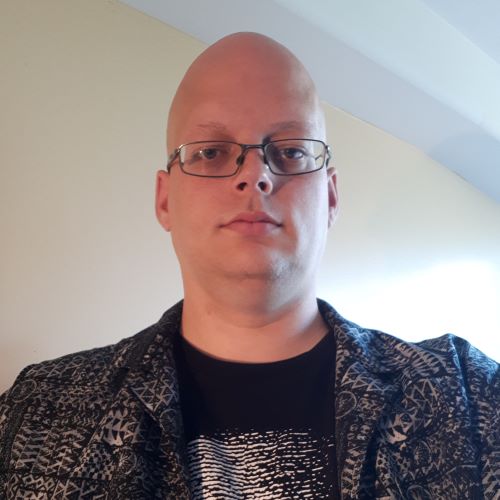 Welcome to Riichi Reporter!
My name is Grant, and I have a dream.
I've always wanted to contribute to the riichi community since as far back as 2006. I've had a chance to explore methods to create content in various settings on various platforms (and there are too many to name), but I've never really had a chance to take ownership and fully control the outlet of production.
My colleagues and I have collaborated in order to create the platform that I've been wishing to have for years, and I am proud to say that I have the best colleagues I could hope for to pursue this dream to the fullest.
Back when I first started playing, the online offering was deficient, the mahjong games online were either the solitaire tile-matching, or game portals not promoting riichi mahjong, and the home game offering was also nonexistent outside Japan. I knew that riichi was the best game, on par with classics like go, chess, shogi and poker, but with its own very enticing paradigm: you can always have a chance to win with some luck, but need to have a profound variety of strategies and tactics to win regularly. Winning regularly also meant accepting that a 29% win rate was actually quite amazing, helping me practice calm and cordial interactions with people from around the world. I've travelled to far-away places just to start a new journey on arrival, time and time again.
I've won some, I've lost some. I've organized and refereed some tournaments. I've got to meet incredible friends who share the passion for the game in their own unique ways, and I thought as a memento of their good will, I present to them my gratitude by working diligently for cielo.london. It is only with the community's enduring love of the game that we do what we do here.
On riichi mahjong…
• No one wants to play a second-class game, This is a first-class game: THE first-class game by excellence.
• You'll get to know a lot more about your opponents in an hour than about your colleagues in a year.
• You can play the game as clean or as dirty as you want, but you must honour the rules and your opponents to honour the game.