Meeting Manuel
When I first approached Manuel to ask him if he would mind that I profile him for Riichi Reporter, I had no way of knowing that he'd later be chosen to be the 5th European Riichi Championship head ref. I flatter myself that I have an eye for greatness, but anyone who has exchanged words (or played alongside) will have been able to see what I see: This is a person who gives more to a community than he takes.
Therefore, it comes as no surprise to many that he has been selected as your head ref for 2019. This is true serendipity then that I procrastinated with completing the profile until after his role was confirmed and until just before the ERMC!
Manuel's home base is Cologne where he runs a small but healthy club, and has hosted his second MERS event earlier in 2019. It was a few days before this event that I was invited to meet his club members in a more relaxed environment. I'd met him several times before and we'd connected over our shared love of the riichi community so I was very fortunate when he invited me to his apartment to indulge in a traditional meal of sauerbraten, dumplings, and red cabbage.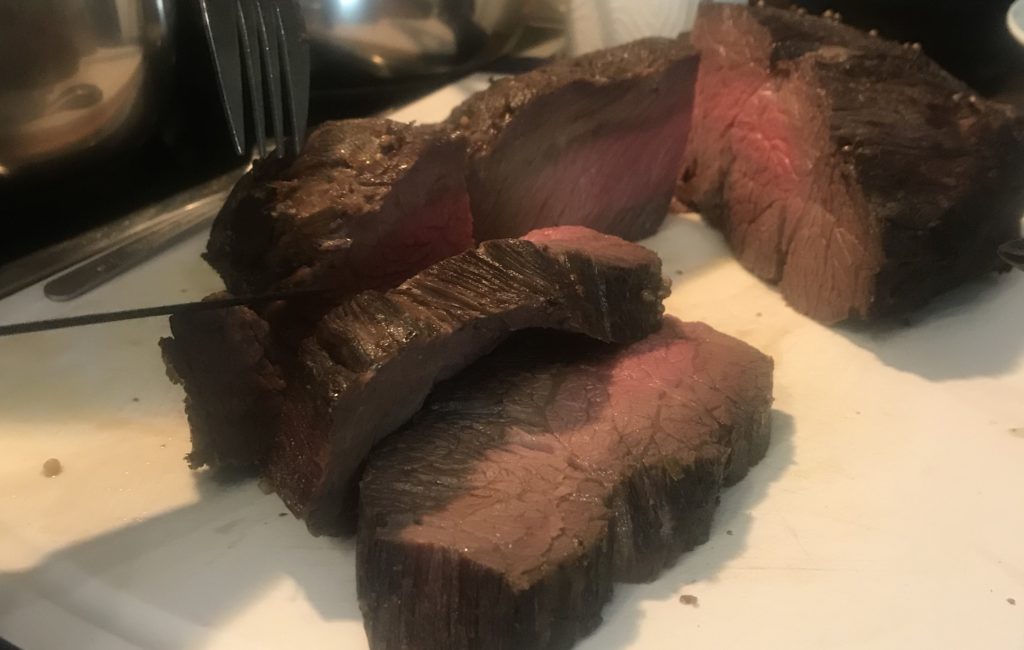 He is detail-orientated and that was reflected in the food he prepared. Truly homemade with items preparing many days before his dinner party. His events are the same; you can tell nothing is done the night before. Schedules are made and kept, the venue and catering are perfect, everything as it should be.
If I'm painting a picture of an uptight German stereotype, that is not my intention. Because Manuel knows how to have real let-your-hair-down-fun. Spending time with him is going to work those oblique muscles from all the laughing.
A sense of humour is probably going to be necessary as a ref. I've run a few events and no matter how much you read that rulebook, I can guarantee that nothing prepares you for the bizarre chombo player 42 on table 10 managed to achieve.
Manuel doesn't just have buckets of the raw material required, he also has a great deal of experience, having reffed ten tournaments previously. Although, this will be by far the most prestigious event he'll have reffed and it's a great opportunity to test the skills and experience he's collected so it's no surprise he's relishing the chance.
I asked him about his principles as a referee.
Staying calm and confident, even if there are difficult decisions to be made. Give the players a feeling that you are there to help them, not to intimidate them. As a referee, you are a guardian to a fair, competitive and harmonic atmosphere.
But first and foremost, Manuel is a fellow player. Mahjong is a passion for him.
Mahjong is not just a game; for me it's a philosophy. I would like to learn much more about it and continuously improve my play. But it's not to keep these things for myself; I like to share them and educate, so that everybody can profit and hone their skills. The Mahjong community did not just gave me a place where I can live out my greatest addiction but also allowed me to make new friends all over Europe. I'm grateful for this!
It reminds me greatly of the feelings I have toward the game. Maybe that's why I've found myself naturally gravitating toward him; a kindred riichi spirit.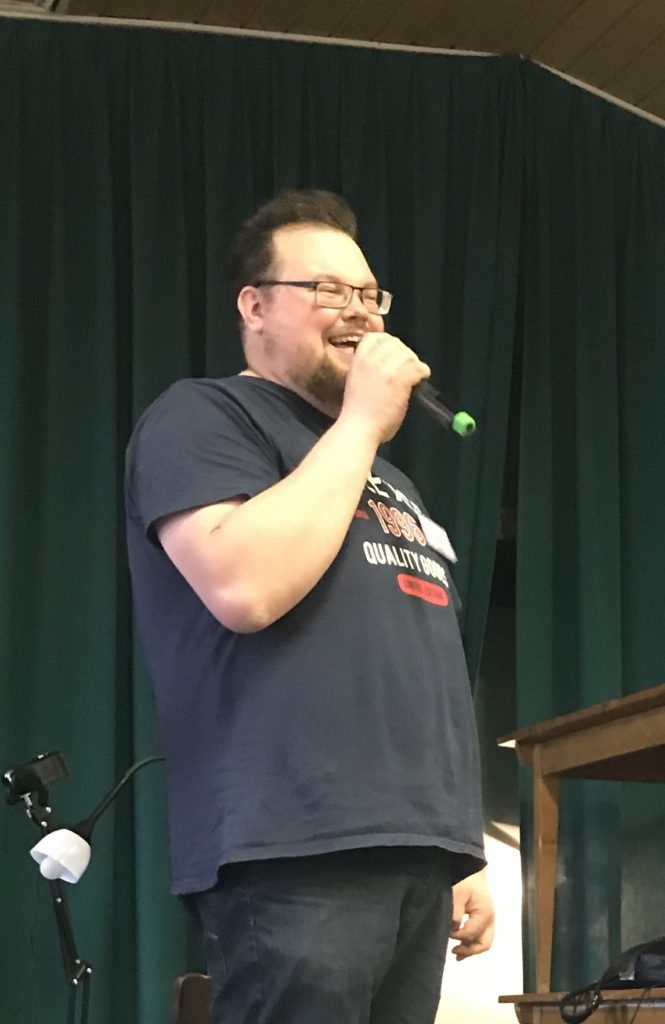 I am in no doubt that he is going to do an amazing job. I asked him if he had any messages for those of us who will be attending the ERMC…
Dear participants, through your outstanding performances at national and international tournaments, you are now standing at the 5th ERMC as representatives of your countries. I'm honored to be your referee. Even if it doesn't go well, take a deep breath, try to stay concentrated and don't let your guard down while never interrupting the concentration of your adversaries.
(Although our journalist did accept food from Manuel, it was in no means a payment for a glowing profile)