By Our Powers Combined: Tournament Fatigue
The Tornado Alley Regional Open (TARO) was a tournament that I wanted to stand as an example of neighboring clubs working together to achieve a shared goal. It wasn't perfect and we had some growing pains, but overall I count it a success.
I wish I could say that the inspiration for TARO was mine, but that would be misplacing credit due to Tina Koshimoto. During a conversation one evening I was bemoaning the difficulties I was encountering with Dallas/Fort Worth Mahjong in getting local riichi players to take ownership, engage, organize, and grow. Later the discussion moved to the challenge a lot of us face with our desire to attend more tournaments.
With clubs starting up all over North America it is unavoidable that some will want to host an event; that is as it should be. But with an increase in the number of competitions cropping up in hot-spots across the continent, so rises the potential for "tournament fatigue": exhausting your available time, energy, or disposable income attending competitions. Because of this players are going to have to budget their resources and choose which events they can afford to go to.
This funnels into an organizer problem. As I see it the fundamental factors in this problem are as follows:
The competitive player base is small.
Travel in North America is expensive for most and available vacation time is at a premium.
Events are becoming numerous.
With a growing number of "local" tournaments (not counting league activity) putting their names up on the calendar in hopes of attracting enough attendees from outside their club to make the effort worth while, and those players having less-than-infinite time and money with which to travel, the number of attendees from out of area that an event can expect to attract is limited.

Now…let's add two clubs within driving distance of another, both of whom want to host a tournament, and you have an I idea of where I found myself. I had already run two broadly successful tournaments in my area, but I was having trouble getting locals to agree to staff them. I also knew that the growing club in the neighboring state of Oklahoma wanted to host a tournament, but lacked the experience to do so with confidence. What they did have, however, was a handful of eager members willing to help out any way they could.
The advice I received at this point was simply, "work together." Instead of competing with my neighbor for players, see if we couldn't organize something together. Which we did.
---
Fast forward to the present. The 2019 Tornado Alley Regional Open has concluded with Kyle Le from Colorado as it's champion and by most benchmarks the event was a success. Just as importantly, cooperatively organizing TARO with Oklahoma Mahjong achieved a number of key objectives.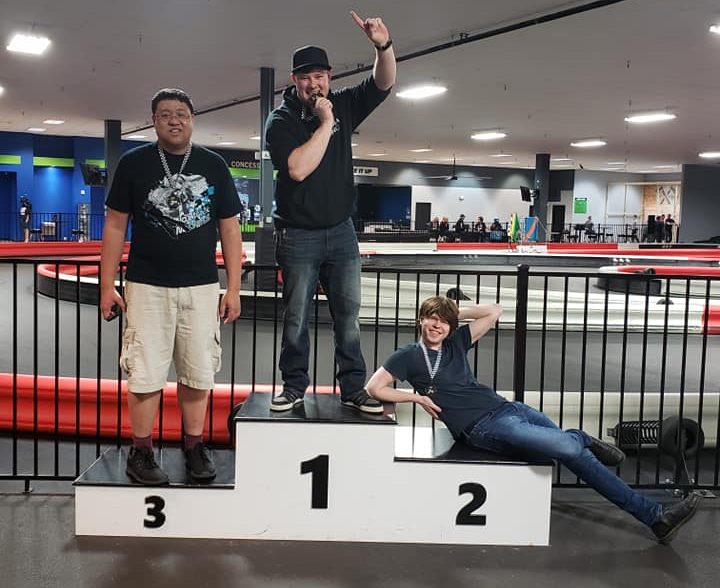 First, we combined our resources. Oklahoma had volunteers and the club leadership was eager to get involved. I brought experience as an event planner and referee, as well as a reputation garnered over the past few of years. By our powers combined we put on a good tournament (despite a number of setbacks) along with some fun activities.
Second, we both got to put on the tournament we wanted and only added one date the community calendar instead of two. With two clubs next door to each other planning to host events, I was concerned that attendance to one or both might suffer from player fatigue. Combining them into one regional event seemed to make sense. I initially feared that shifting my focus from an established event in my area, changing the event name to reflect the cooperative status, and moving it to another state would seriously hurt the attendance. In fact the opposite occurred and TARO had a larger turnout that either DFWM tournament before it.
Finally, it stands as an example to clubs that want to host an event but feel they lack the skills or support to make it happen, and that it is possible to cooperate with another group for the benefit of all. Through conversations I had at TARO I have discovered another club that is looking at a similar partnership that would help solve an issue unique to them—an effort I wholeheartedly support.
---