World Riichi Championship Announces Qualifier in Partnership with G-Research
Another qualifier for the WRC Vienna 2020 was announced over the weekend (although those with sharp eyes will have noticed it on the EMA calendar sooner). Whereas previous qualifiers have been the privilege of previous hosts with the exception of newcomer Australia, this is an extra special event in the heart of London.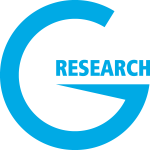 G-Research have generously signed up to sponsor a WRC qualifier, easing the huge financial burden that running these international events has been in the past. It is not only this that recommends the qualifier to potential players, but it is also the first MERS event to be held in the actual center of London and at a very competitive price (£30 includes breakfast AND lunch).
For more information on the event and to register: https://www.gresearch.co.uk/mahjongtournament/
Interest has been very high in this event so do not delay if you do want to register and have a chance at taking one of these WRC 2020 wildcard seats.
Readers may be wondering why a leading quantitative research and technology company without obvious links to the world of mahjong would choose to sponsor such an event. Speak to its employees and in fact any mahjong player and the answer quickly presents itself. It is impossible to go to a UK mahjong event and not encounter one of their enthusiastic and bright employees, all of whom wax lyrical about their love of the game and the support they have gained from the business in pursuing their hobby.
Last year, G-Research invested in a batch of sets and junk mats and now hold regular practise sessions at their offices and beyond. This tournament is in fact their second of 2019 after a very successful first outing at Waterloo. G-Research is a model now for how we can expand as a community. Not only are players attracted to employment with the company, but employees within the company are being attracted to learn the game as a way to socialize in a comfortable setting with their colleagues.
It has been so successful for both recruitment and for keeping current players happy that they are now even considering purchasing an expensive automatic table from Japan. G-Research has demonstrated itself to be a quiet ally in the fight to make our mindsport mainstream, and talented mahjong players have accordingly flocked there.
Has your appetite been whetted and now you want to know more about our sponsor (and their love of mahjong)? Or does it sound like the place for you? They are hiring! Check out their website for more information: https://www.gresearch.co.uk/