ERMC's Photo Scavenger Hunt Makes Buzz
If you weren't able to get to 's-Hertogenbosch this week, and you've been trying to keep up with the 2019 European Riichi Mahjong Championship (going on through Sunday), you have probably noticed that the majority of posts hitting Twitter with the #ERMC2019 hashtag all kind of look like this:
It's no accident, and here's the culprit!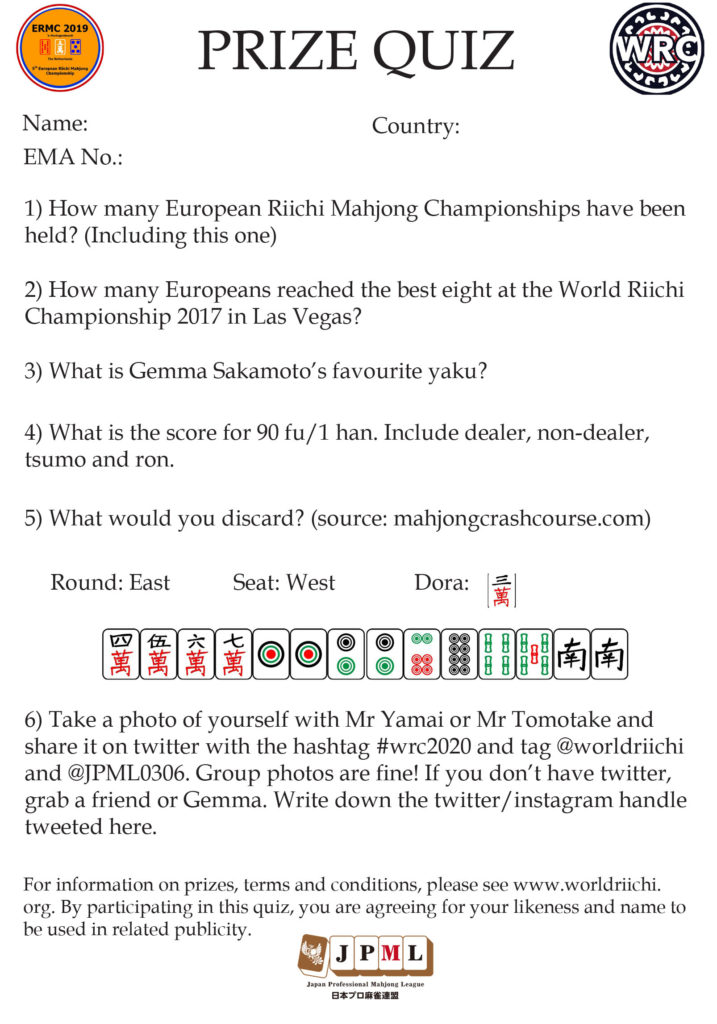 This quiz has been circulated at the event, and item 6 is less a question and more a photo scavenger hunt. Apparently it's been great for getting players to approach and mingle with the two pro's sent by the Japanese Professional Mahjong League (JPML), Hiroshi Yamai and Masaharu Tomotake. Yep. Both WRC champions.
JPML President Shigekazu Moriyama has also forwarded a letter congratulating the EMA on their fifth European championship, and commending the efforts of Gemma Sakamoto for her ongoing work to promote riichi outside of Japan.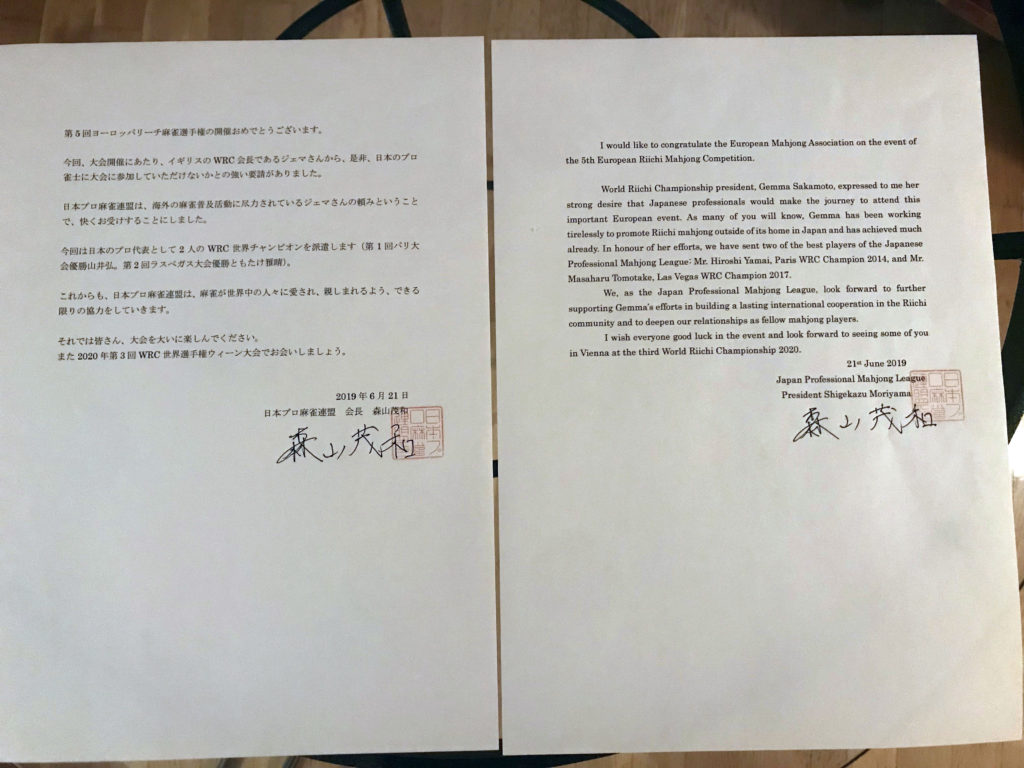 Keen observers might have noticed in Dasuke's tweet, this bazaar head hanging out on the trophy table.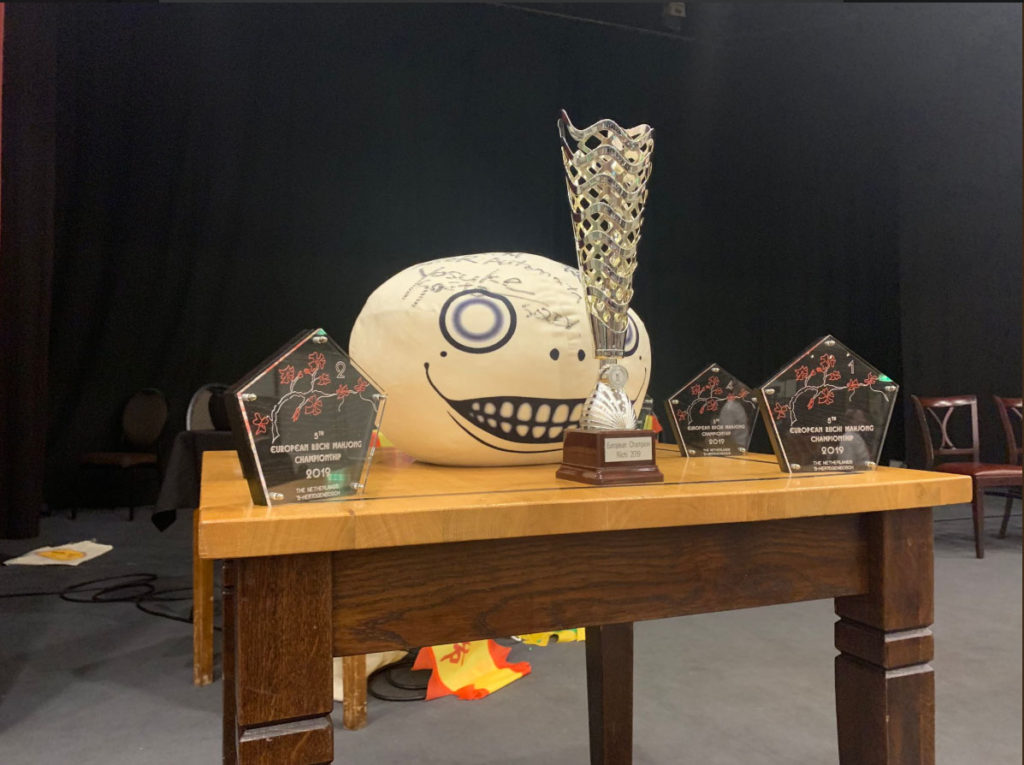 This plush head is Emil. Emil is an NPC from video game NieR: Automata and is signed by Yosuke Saito (Producer: NieR Automata) and Naoki Yoshida (Lead Designer: FFXIV), both games published by Square Enix. Emil's head goes to the lucky winner of the Prize Quiz, presumably drawn from the completed entries.
From an otherwise under-reported international event, this is a pretty good example on how to create some buzz and is something we can learn from!