WRC 2020: Dates Announced!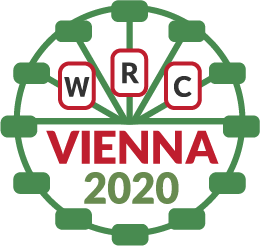 In an unscheduled announcement today at the European Riichi Mahjong Championship, Gemma Sakamoto, Chairwoman of the World Riichi Championship, and Lena Weinguny, president of the Vienna club, Kasu, has released the planned dates for WRC 2020.
The third World Riichi Championship will be hosted in Vienna, Austria on August 26th-30, 2020.
With the tournament still a year away, more information should be expected as we draw closer to this date. Keep an eye on the WRC page or the event website, but count on Riichi Reporter to bring you the latest news as it becomes available!