5th ERMC Shows Europe Stronger Than Ever
The fifth European Riichi Mahjong Championship.
Let's take a moment to appreciate that. It is an outstanding community achievement that an event that takes such labour and passion has become a mainstay of our long-term mahjong calendars.
This iteration did not disappoint with 12 hanchan played over three days by 140 players from 24 countries in 's-Hertogenbosch, the Netherlands. The consensus was that the field was in general stronger than previous events, demonstrating that as a group we are improving. It also benefited from being joined by two Japanese professionals and world champions, Hiroshi Yamai and Masaharu Tomotake, and being a location where Russians could more easily travel to, in comparison with the previous ERMC in the United Kingdom. It came as no surprise to many that the podium was dominated by Russian players who have continued to devote themselves to improvement.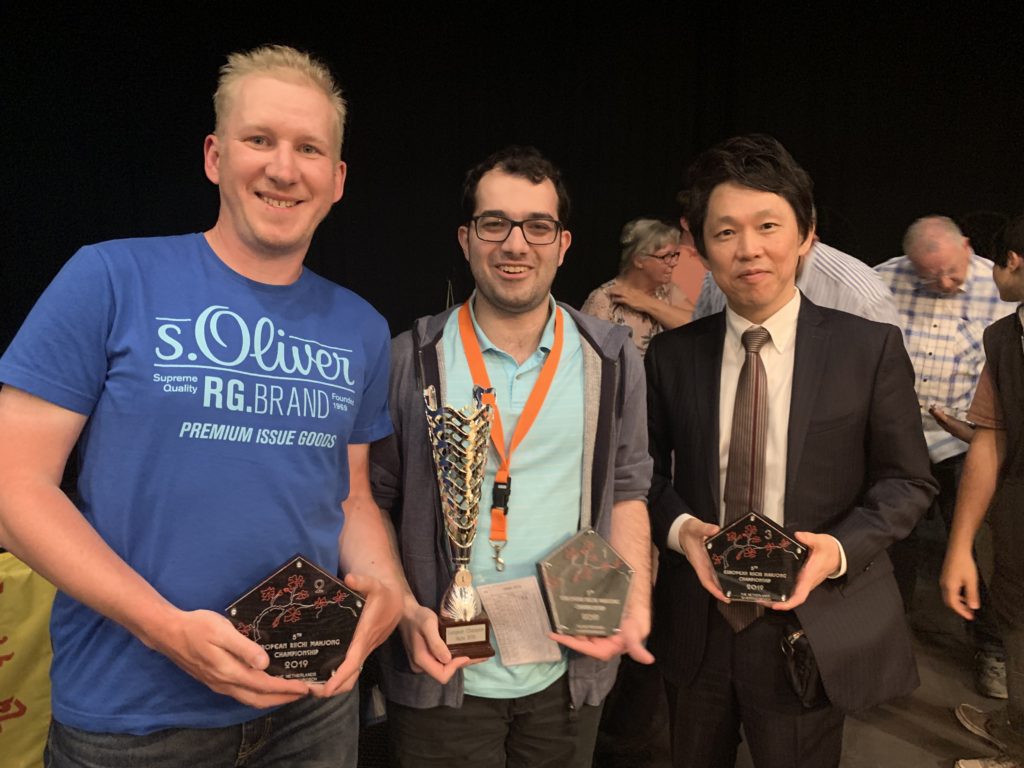 The new title holder, Vladimir Nadanyan, was overly modest at the event, saying that there were many others who were better than him at the event and he felt honored to have won the top spot against a strong field. It was also learned that he was considering giving up on mahjong before this event. Good thing he didn't! He is now the European Champion for three years and has already secured a seat to the World Riichi Championship in 2020.
What probably makes the event for the rest of us was the opportunity to network and exchange ideas with our old friends and new. Conversations about rankings, EMA rules and other mahjong community matters could be heard loudly (and sometimes in whispers). I think we can likely expect some agenda points to emerge for the General Assembly later this year as we all work as a group to improve our organization.
A big round of applause is deserved of the Dutch organizers and their staff for the running of a smooth event.
Full tournament results are available on EMA's website.
Every bit helps.

The Russian contingent

UK showing the best pose