Philly Mahjong: Lessons from the tournament front
Philadelphia's PRMC hosted their first open tournament on February 15 & 16. After coordinating their first major event, drawing players from across the country, PRMC shares what they learned and offers some advice.
The curtains have dropped on the Philly Riichi Mahjong Club's first event, and based on all the feedback we received it was a smashing success! We set our sights on running a premium event, and, several months ago, set about making it a reality.
Perhaps you are a prospective tournament organizer: an established club who runs events all the time, or maybe you're a brand new club thinking of putting yourself on your national tournament calendar for the first time. Hopefully, you can learn a thing or two from what we've just done in Philly!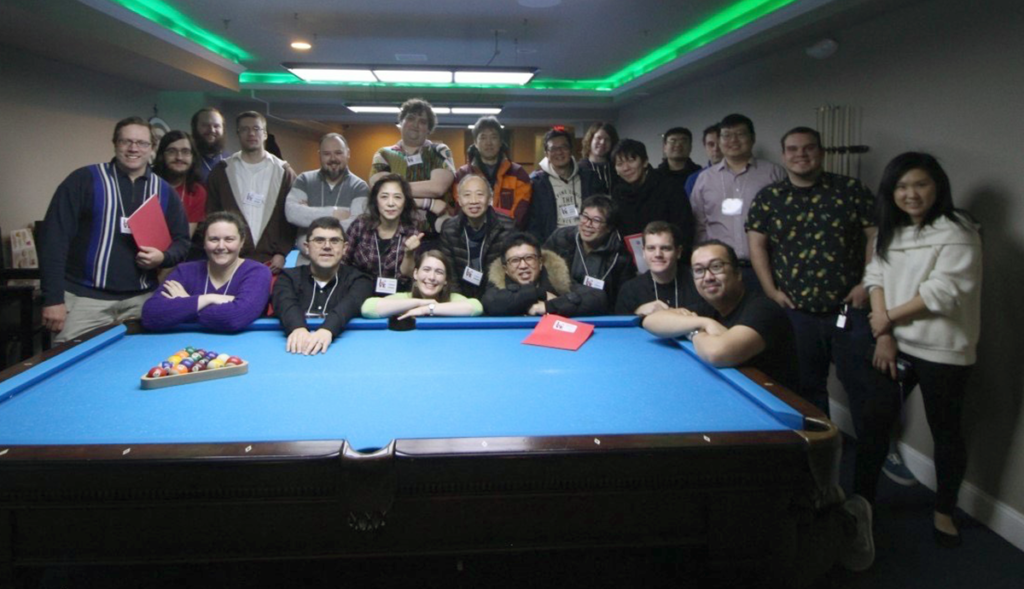 Before the Tournament: Plan, Plan, Plan
Create your Structure: The number of days, and hanchan per day, should come first. We wanted to run a multi-day event, so we modeled our tournament off the Rochester Riichi Open—two days, with a six-hanchan main event, a two-hanchan final round, lunch breaks, and prizes. With that structure in place, we began to assess our options.
Consider your Budget: Your budget will determine, at minimum, your venue, food options, and prizes. Try to come up with multiple choices for each, so you can get a range of possible prices. After all, that's the primary driver of your tournament entry fee.
Practice makes perfect!: Once you have your basic structure, and you've selected a venue, get some practice with a dress rehearsal! Make sure your judges know how to quickly respond to common errors. Get experience checking players in at the beginning of the day. Check that you've allocated enough time between rounds for players to get ready for the next game. Find those problems before your big day!
Make a Good First Impression
Ideally, your tournament will be bringing people in from far away, so you'll probably be meeting people for the first time. Running an event is an important opportunity to make new friends, build your club's brand, and bring your riichi community together. Get it started on the right foot!
Make your dedication clear! Little quality-of-life touches go a long way towards showing you care about creating a positive play experience. For example, we keep our tembo in club-branded Altoids tins to play on the tembo-unfriendly Chinese-style autotables. We gave players a denomination guide inside the lid to assist in resetting the points after each hanchan. One less thing for them to fuss over!
Give People Something to Laugh About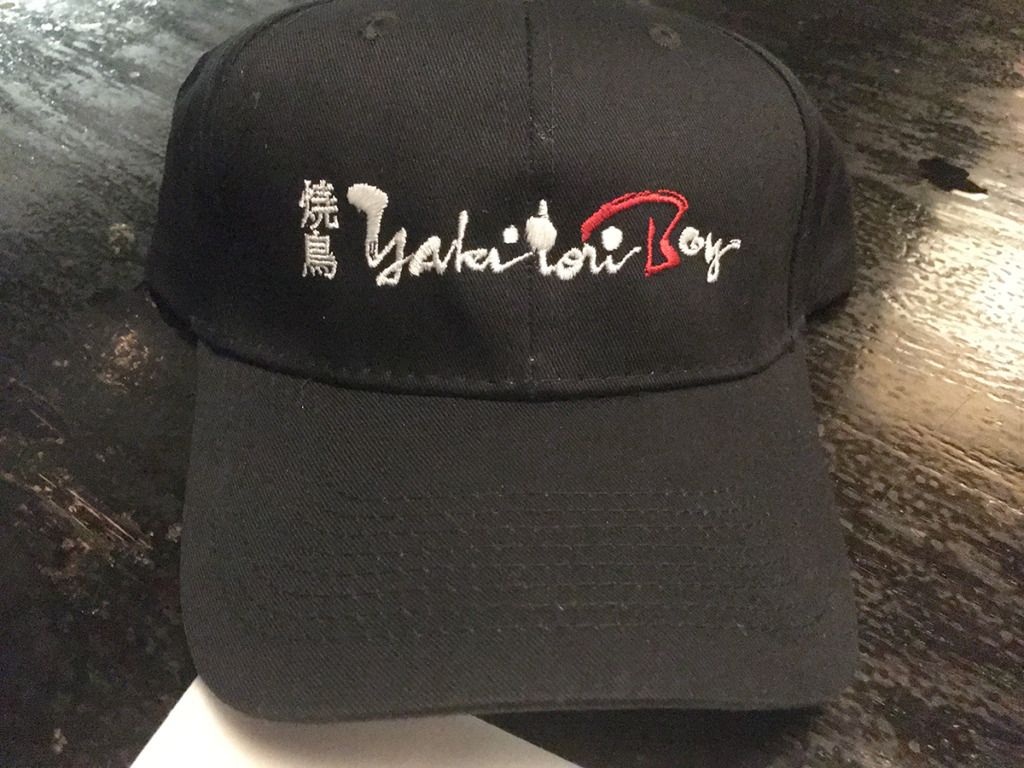 At the end of the day, players are there to have a good time. A good tournament will have something that lets people step back from the seriousness of the game-play, and share a laugh with their fellow competitors. In our tournament, we sprung a special extra prize on our players. We were awarding second-to-last place, commonly called the "booby prize", a hat from a Philly restaurant called Yakitori Boy. Chances are, the player who did that poorly had gone yakitori a number of times. The players were delighted, and it gave everyone something to chuckle about for the weekend. Who would be the inaugural Yakitori Boy?
What Will We Do Differently Next Time?
We'll be aiming our sights higher for the next tournament; hopefully, our next big event will have uncapped attendance. With that in mind, we're going to streamline a few things:
Simplify the Check-In Procedure: At the start of our tournament, players drew a number from a hat to determine their seating in the six preliminary rounds. We could have just assigned these beforehand with no player intervention. Waiting in line while dozens of people did this would be an awful first impression, so we'll streamline this in the future.
Don't Change the Tournament Materials too Much!: Our biggest table slowdown was a final score sheet that players didn't really understand. We tried to change it to make it easier to understand, but apparently we should have just stuck with existing assets. Don't let a desire to control things prevent you from making use of existing resources!
Tournaments serve a great purpose in a community like ours. Bringing clubs together to meet and compete helps us feel like one big mahjong family. Hosting events for players from out-of-town is a key way to build a community that lasts. Make people feel welcome! Give them stories to tell! Let them look forward to your next one!
Mahjong enriches our lives so much when it's a fun and exciting way to build new friendships. Good luck with your next tournament!