Lots Of Questions Still For WRC 2020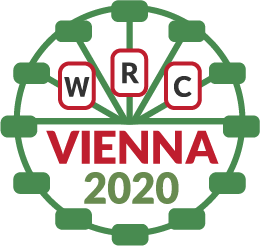 The clock to WRC 2020 continues to tick toward August. So far we have seen announcements regarding the city, dates, and venue. But for anyone hoping to attend next summer's premier international riichi tournament, there is still a lot of information left to reveal.
Before I give you the wrong impression though, there is still quite a bit of time. Vienna is about 11 months away, and based on previous tournaments, the release of relevant information is coming with a greater lead time than previous editions. Granted there have only been two prior WRC tournaments, so it is not exactly a wealth of historical data points.
Let's start with some of the more important information that we'd like to see.
Cost
This one is obvious. Everyone who has already qualified or looks to make their national cut (see Quotas) wants to know what 2020 is going to cost. A world class exhibition doesn't come with a small price tag and it could be a deal-breaker for anyone that just cannot afford to go.
Quotas
This one is of keen European interest, who will likely make up the largest group of players attending in Vienna. How seats will be allocated by the WRC to each region will determine how many players from each EMA country will get an invitation.
Sponsors
I would not be surprised if we (hopefully) see more press releases on sponsors before we actually see a published cost per player. It makes the upper ranks of this list for one very important reason: sponsorship money can help offset the cost of attending for players.
We have already recently seen WRC publicly call for leads for sponsors.
All the information above falls under "stuff I need to know before I can commit to going." Next comes "things I need to plan before arriving."
Accommodations
Obviously a person wants to know where they are laying their head at night, and we certainly don't have to rely on info from WRC to sort it out. But I for one would like to know what kind of deal there might be with the InterContinental before booking so I can camp in the fun zone! Otherwise I can always shop for someplace else after I've committed to going.
Format & Rules
I personally don't expect much change in format from 2017 except how many people make the first cut. Don't quote me on this, though, because I could very well be wrong. On the off chance that any players feel like min/maxing their training prior to the tournament, how one progresses up the ladder and where the cut offs will be might carry some weight. Otherwise this falls under "good to know."
Rules carry more weight at the table though. Again, I wouldn't expect a huge shift in WRC rules, but if there are going to be changes or clarifications before Vienna, the sooner players can get comfortable with them, the better.
Schedule
If I'm going to spend some time in a historic city like Vienna, I want to leave the hotel and sample the local culture while I'm there. Knowing the event schedule is pretty important in planning around it. This includes any side events, workshops, or planned social activities that get worked in by WRC or the hosts.
Last comes the "good to know" topics.
Player List
Who is coming to play from every region. This includes notable players or special guests!
Streaming
Mondo TV streamed tables to their network throughout the Las Vegas tournament. It would be great to know if they planned on doing so for WRC 2020, and if that feed would be available outside of Japan.
Lunch
Most major events make an effort to arrange lunch for their players on game days. This can be a mixed bag of results that rarely pleases everyone, so knowing what is in store and if I should make alternate arrangements is helpful.
What other announcements regarding WRC 2020: Vienna would you like to see that haven't been made yet? Comments are open!