Mahjong Open League: The results are in!
As reported last week, both Michael Donaghy (amateur) and Daniel Moreno (JPML pro) managed to qualify for the first round of the Mahjong Open League.
Here they are enjoying each other's company!
Luckily they didn't draw on to the same table so there was no situation where they would have to take points from the other, giving the team a better chance.
The format is possibly unfamiliar to a lot of Westerners. It starts with four hanchan of 60 players, after which there is a cut where the top 24 are decided according to points.
Then things start to get really rough. The 24 play one hanchan and the 1st and 2nd on each table move to the next round. Those 12 players play an additional hanchan, and again the 1st and 2nd move forward.
The six who are successful then get to move to the "best 16" on 23rd February (and streamed live) where they would meet seeds from other qualifying events.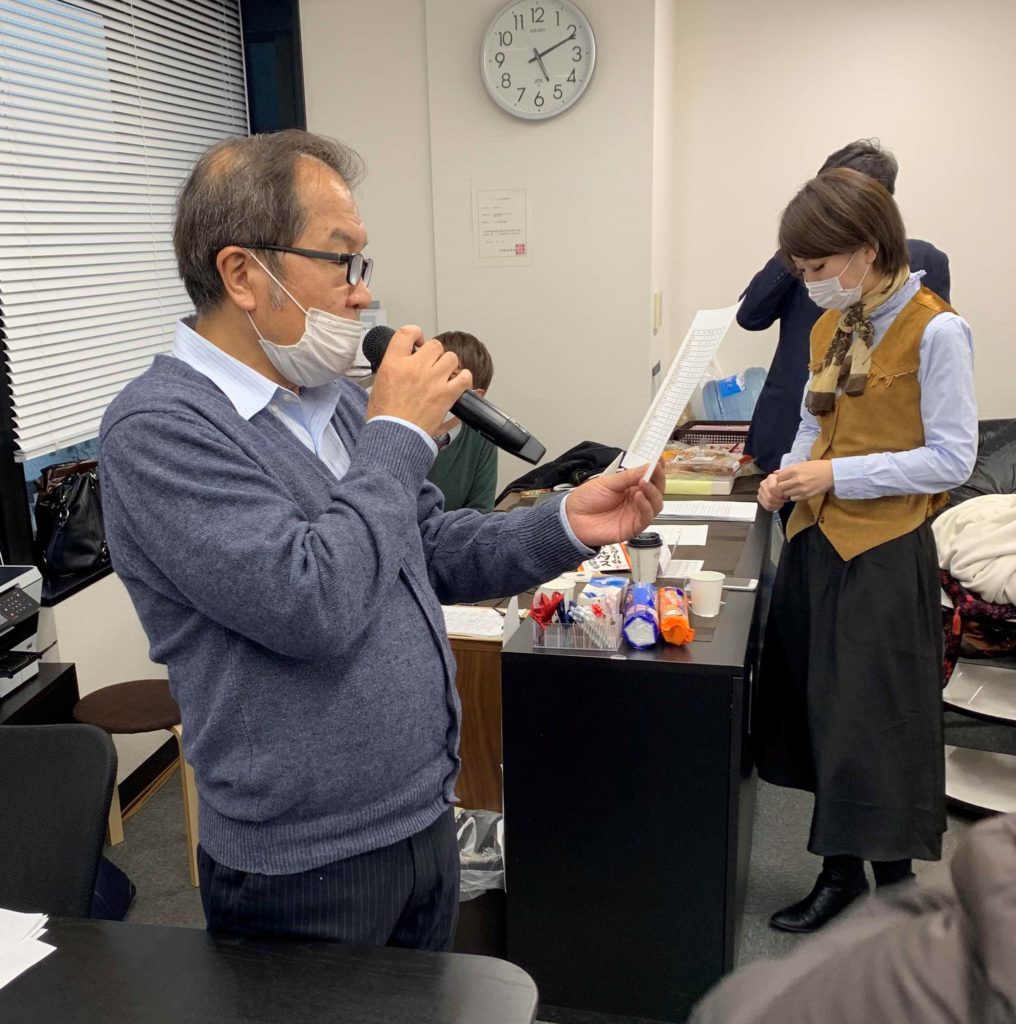 The real hope for me as a spectator is that either (or even both!) of them would get through to the best 16.
Poor Daniel didn't have great luck and was knocked out in the initial four hanchan. Micky on the other hand played strong, gaining compliments from the JPML dojo staff and comfortably moving forward to the single hanchan play offs.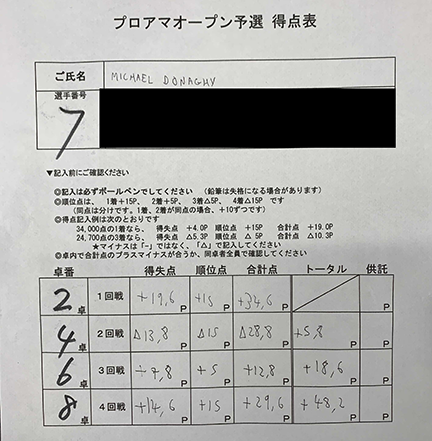 Micky was obviously thrilled. Despite commenting before the event started that this was the fiercest field he'd ever encountered, he had more than proved himself their equal. However, as those strong players were whittled down, the competition got even more difficult.
Micky made a self-confessed mistake in the first playoff hanchan. But he pulled it back and managed to move forward to the final hanchan playoff. But on a table with three very strong players, there was zero wriggle room for error and he was knocked out.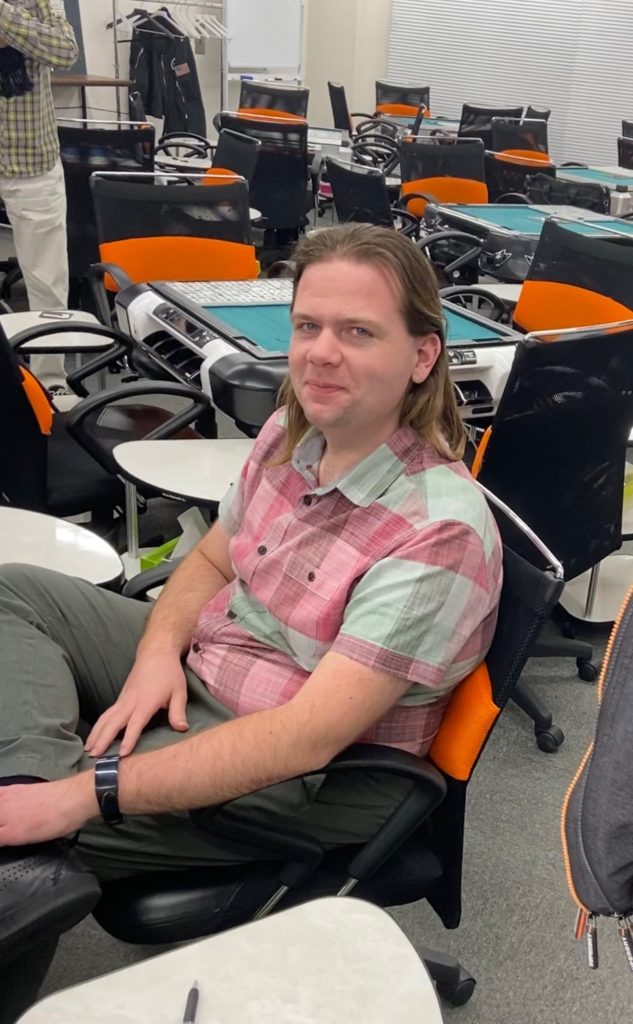 It must have been disappointing for him to have gotten so close to the TV tables, but he did not wallow for even a moment. Catching up with him at the end, I was impressed at how he was turning this into a learning opportunity. He'd already confidently told me he doesn't believe in tilt, so these setbacks are something he's going to work through for the next big event.
Enough set backs and enough study and maybe—just maybe—he could take the 3rd World Riichi Championship title!