NAO: Tournament Final
This is a late night post catching up with final details, as we were out celebrating, partying, and singing karaoke with the other attendees! ?
Let's not mess around. Here are the final four standings!
Yoshifumi Uemura (+47.9)
Mac Hidaka (+42.6) 
Loïc Roberge (-23.5)
Allon Scheyer (-68.0)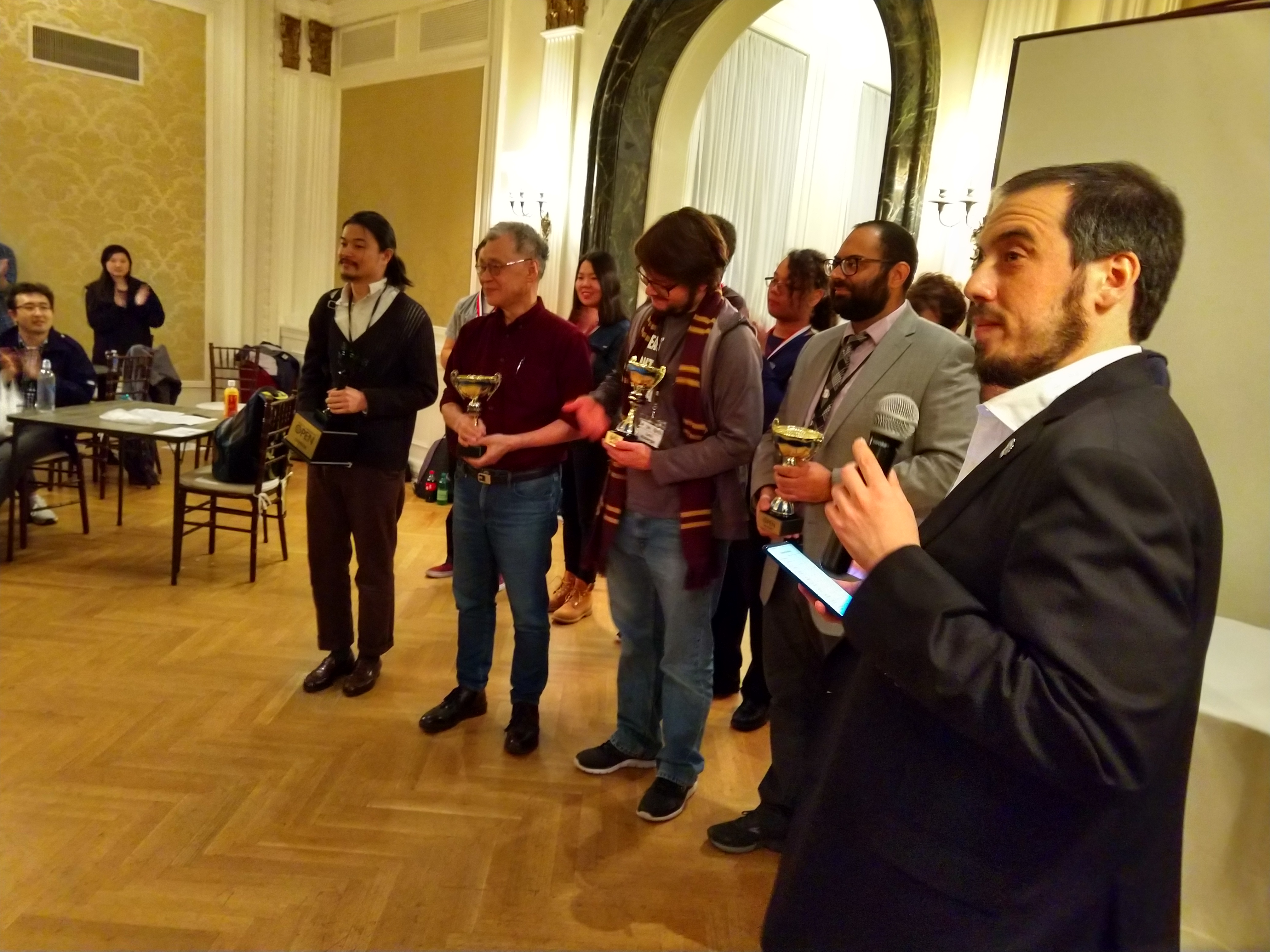 You can find the total list of standings on the NAO site.
Following hanchan 7 this afternoon, the top four were cut for a two-hanchan playoff. In the meantime, the remaining finalists were treated to a team side event using each player's score in the tournament to aggregate a handicap for the team.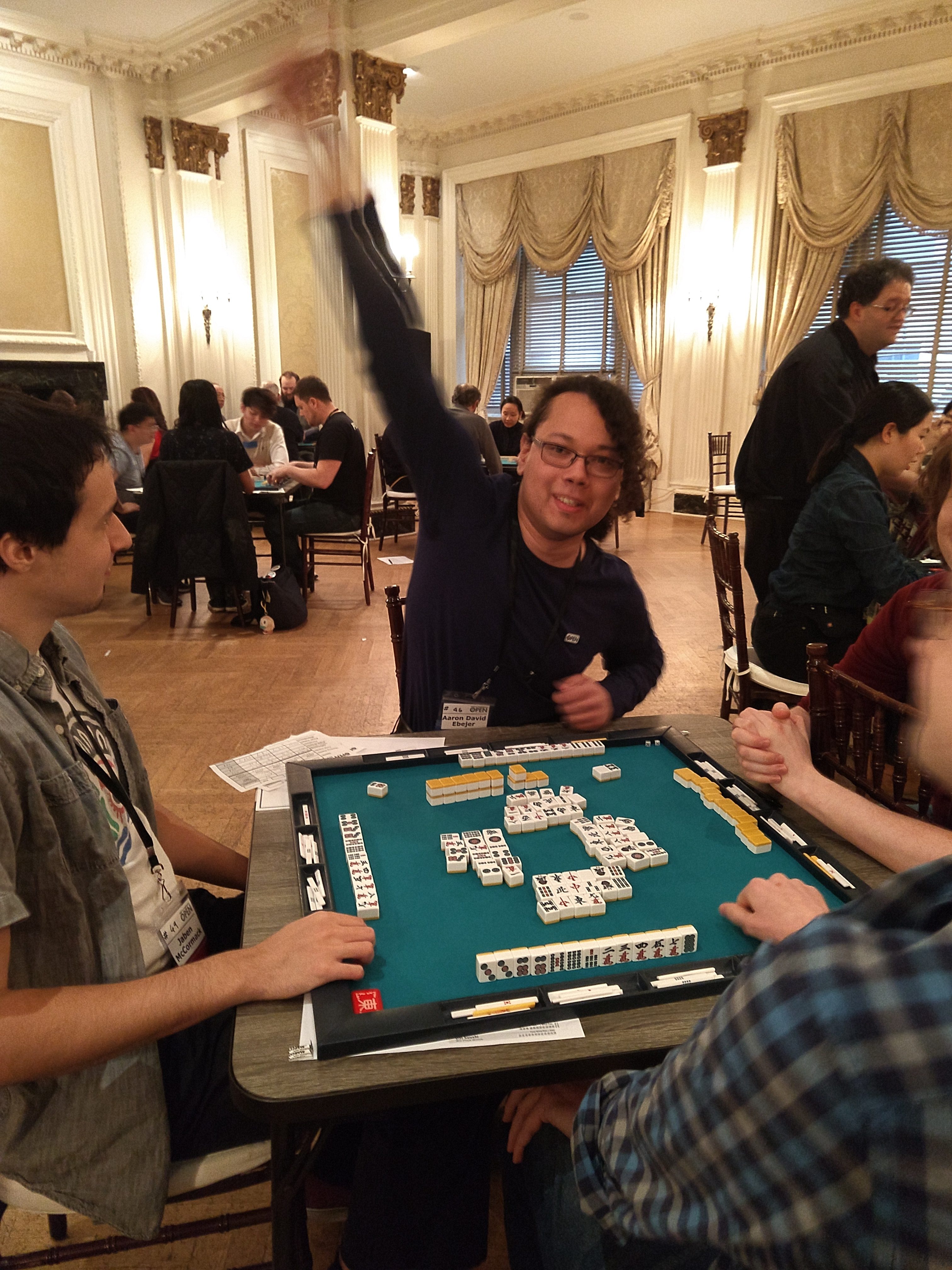 We'll be bringing you some follow up features over the next week. Also, don't miss our updates and photos on Twitter.