NAO: Full Report (What was in that bento?)
NARMA's North American Open is now in the past tense and I hope all attendees have traveled safely home.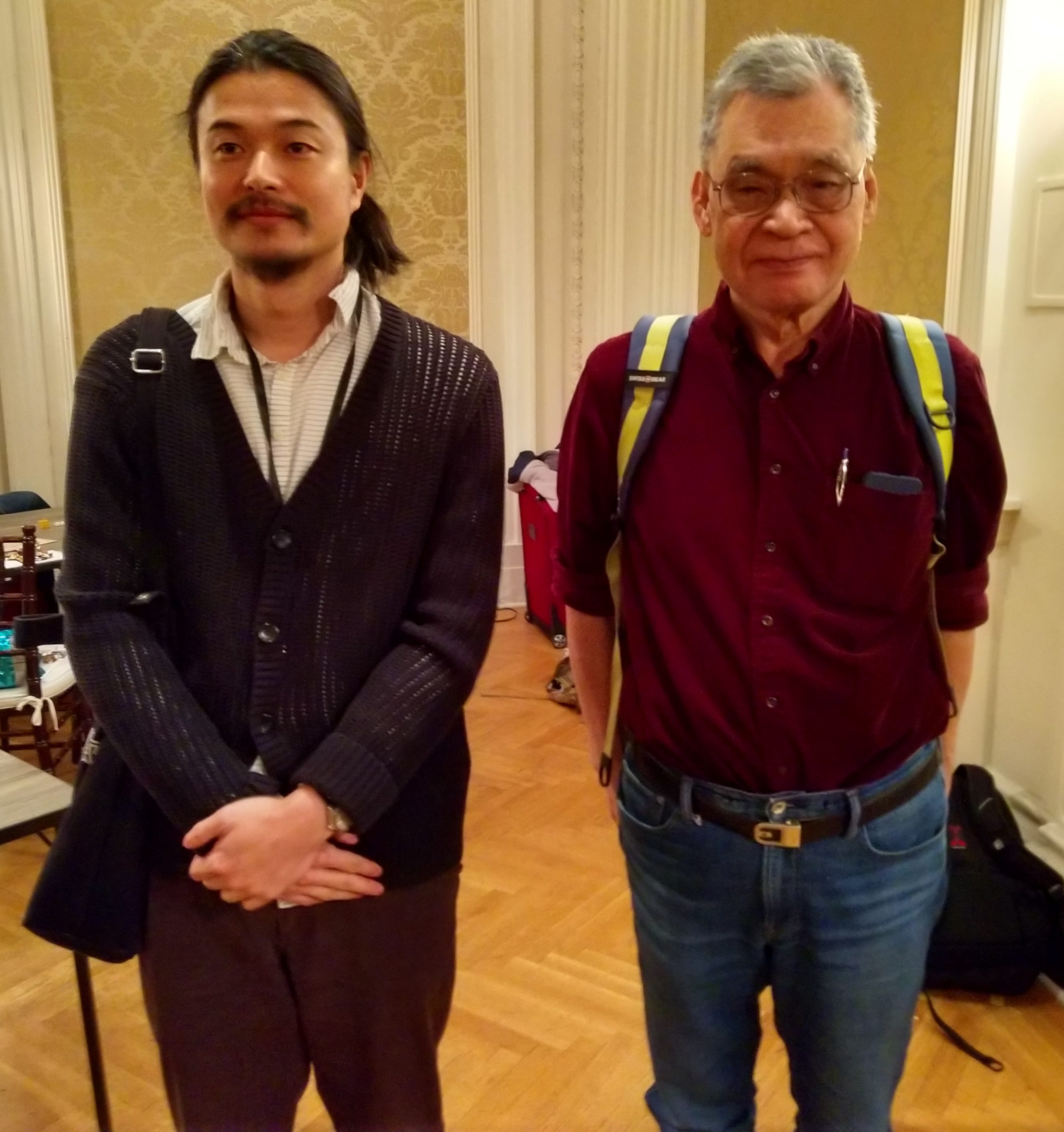 Yoshifumi Uemura (USA) and Mac Hidaka (JP) placed first and second, respectively, in a close, two-hanchan playoff separated by only 5.3 points. Loic Roberge (CAN) and Allon Scheyer (USA) followed in third and fourth. These results along with a full list of standings is available on the NAO site.
Saturday morning brought delays, pushing the opening messages later than the posted schedule. Players were eager to start, especially considering that five hanchan at 70 minutes each were planned for the first day. Lunch was provided at the Down Town Association on both days in the form of bento boxes. Serviceable, but not universally loved.
Two players reported absent due to illness on Sunday requiring slight changes to the pairings, but the day saw little interruption otherwise. Prior to the start of the last preliminary game, it was announced that Oklahoma Mahjong had been awarded the best entry of the photo essay contest. It should be noted that as of this publishing, nobody outside of NARMA has seen the entries – we believe that delays made it necessary to cut a showing of the entries and they haven't been shared publicly yet. However Oklahoma mahjong did earn themselves an award in the closing ceremonies and a private interview with Jamie Grant.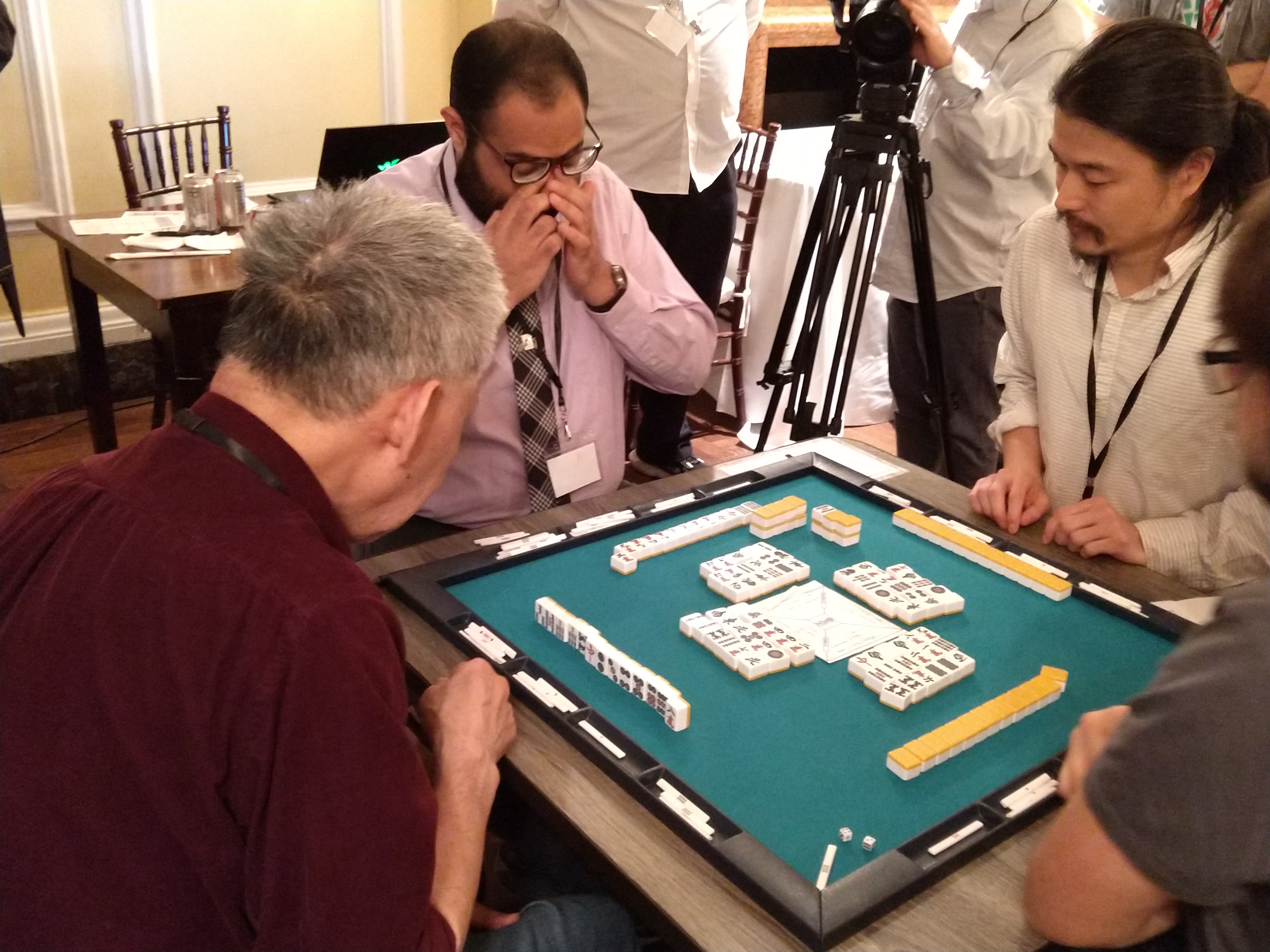 Following hanchan 7 the finalists were taken to a private table in a closed room to play out the final two rounds overlooked by a referee and a few cameras documenting the hands. (It is possible that in the immediate future we may see the final table footage released in a play-by play.) The remaining attendees were free to avail themselves of what New York City had to offer or sign up for the organized side tournament. Players took part in a team tournament scheduled to last the duration of the finals. After being assigned to one of four teams, each player's tournament score was calculated as part of a handicap assigned to the entire team. Many took part in this much rowdier event punctuated by players calling out points for their team like house points at Hogwarts.
Overall, there were a few behind-the-curtain hiccups (there are always complications), but few disruptions spilled over into the player experience of the event. If any part of the event saw public drama, it was the side event, but most players seemed to enjoy the raucous and competitive atmosphere.
What remains to be seen is what comes next for NARMA. Now that this national tournament is over, will they be able to solidify their presence in North American riichi and make clear their presence? Will there be a second NAO down the line?
---
2018/10/17 Update: We've been informed that Mac Hidaka has identified as representing Japan in the NAO. Also, thanks for the bento photo, Chuck!