WRC Hosts Open Q&A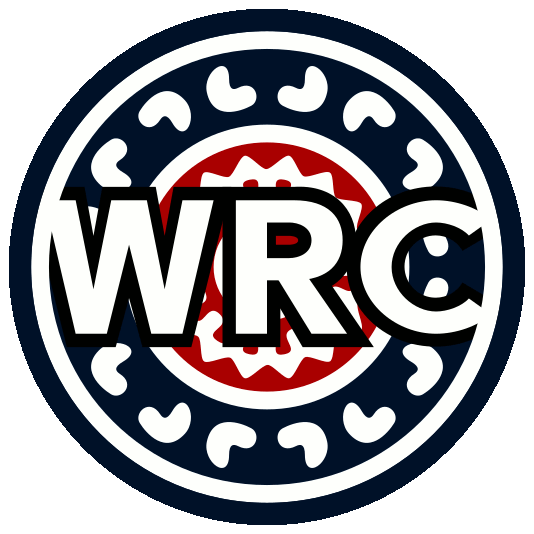 Last Saturday, Gemma Sakamoto of World Riichi Championship (WRC) hosted an open meeting, offering the public an opportunity to ask any questions they might have about the WRC or the 2020 tournament in Vienna. This was offered as an additional channel for the public to engage the WRC. Links to the Zoom meeting were posted in advance to the organization Facebook page and Discord channel, so if you happened to miss the notice or couldn't make the meeting, I spent part of my Saturday sitting in and taking notes!
The Presentation
Gemma gave a quick power-point presentation on some frequently asked questions and other information that she thought the public should know.
Social Media
#riichi2020 is the official social media hashtag!
Until this time, RR has actually been using #WRC2020 for lack of an official campaign. But, citing concerns of ambiguity, WRC will be pushing an official hashtag for this event, and presumably similar hashtags for future events. #riichi2023, anyone?
Division of Labor
The division of responsibility between the WRC and the host organization of each international tournament was outlined. WRC handles the bulk of the back-end work which includes:
maintaining rules,
referee standards (coming soon),
setting regional seat quotas,
establishing tournament format,
scheduling,
marketing,
country and regional liaison,
media liaison,
seeking sponsorship,
and WRC brand management.
The host organization, in this case the Vienna Riichi mahjong club Kasu, manages a lot of the front-end work:
contracting the venue,
receiving and managing the money,
securing any insurances or permits,
and registration.
It wasn't listed on the slides, but the host is generally responsible for staffing the event, though I suspect some crossover there when it comes to securing referees.
Quotas
Gemma also said some words about seat quotas. Some of this was re-iterating recent news regarding the European quota which we have already reported on, but some information was given regarding non-quota seats. A certain number of seats will be given over to the advertised qualifiers (Salt Lake and Paris already behind us with Melbourne and London happening soon). Legacy seats will be handed out to special guests, such as WRC founder, Martin Rep, and some reserved for possible event sponsors to distribute.
Money
WRC recently confirmed the price of the event will be fixed at 400 euros. While there is already the requisite sighs and grumbles in comments and chat-channels regarding the price, WRC is assuring participants that they continue to seek ways to add value, such as committing to learning sessions with Japanese pros, much like they did at the 2017 tournament.
While the event cost looks steep, it should be pointed out that for an event of this prestige and scale, it's actually not enough to sustain the WRC tournament by itself. Quick math puts the registration income for the event at 80,000 euros (presuming 200 seats is a fixed number.) This is still tens of thousands of euros short of the cost of hosting these events. The remainder generally comes from sponsors and donors.
And WRC is still soliciting sponsors to cover the deficit. Gemma has asked that if anyone has connections to a group or company that might like to sponsor an international tournament, contact the WRC through their website, or feel free to download the sponsor prospectus and pass it on. You can find it on WRC's LinkedIn page or on their website.
What's Coming
Gemma gave us an idea of what to expect in the near future. Foremost is a full rules revision due out before the 2020 tournament. This is expected to be mostly a revision of the existing rules to clarify the language and eliminate misunderstandings interpreting the text. We should hopefully see a Japanese translation of the rules as well.
A yaku reference sheet (similar to the one produced for Doman mahjong) is in production, and we should also expect documents covering scoring protocol, referee guidelines, and the dreaded table protocol (or etiquette.)
Q&A
A question and answer session followed the presentation which I have summarized with the topic and Gemma's reply.
Has the upcoming WRC rules revision already been completed or will there be some discussion about it? It's coming to a close, but now would be a good time to submit any issues that you have with the rules through the WRC contact form.
Will there be a translation of rules into other languages? If someone wants to give their time to properly translate it, we can discuss it. But if there is ever a discrepancy in rules between translations, English will always be the standard rule wording.
What about food at the (2020) event? If you like Austrian food, you're going to love it. There will be hot food, and it will be catered through the venue; we have not option to choose there. Unfortunately, you can never please everyone, regardless of your choices.
Given the current shortfall of sponsorship, is there a drop-dead date for possibly cancelling the 2020 tournament? The required deposits are covered and the income and expenses will start flowing early next year. Hell or high water, we will find the money.
There are regions that have quotas and a set system to select players. For those countries that do not have such a thing, what will be the method of selection? If there is a beginning national or supra-national organization (Canada, United States, Australia) I would prefer to work with them and have them nominate to me who they think are worthy because, obviously, I don't have my feet on the ground there. Otherwise, the plan is to maybe create a form and have players send me why they think they should be able to play.