WRC Salt Lake Qualifier: "People were swinging for the fences."
Haolun Wu (PML) took first place in the tournament, earning an invitation to the Vienna WRC tournament taking place August 26-30, 2020.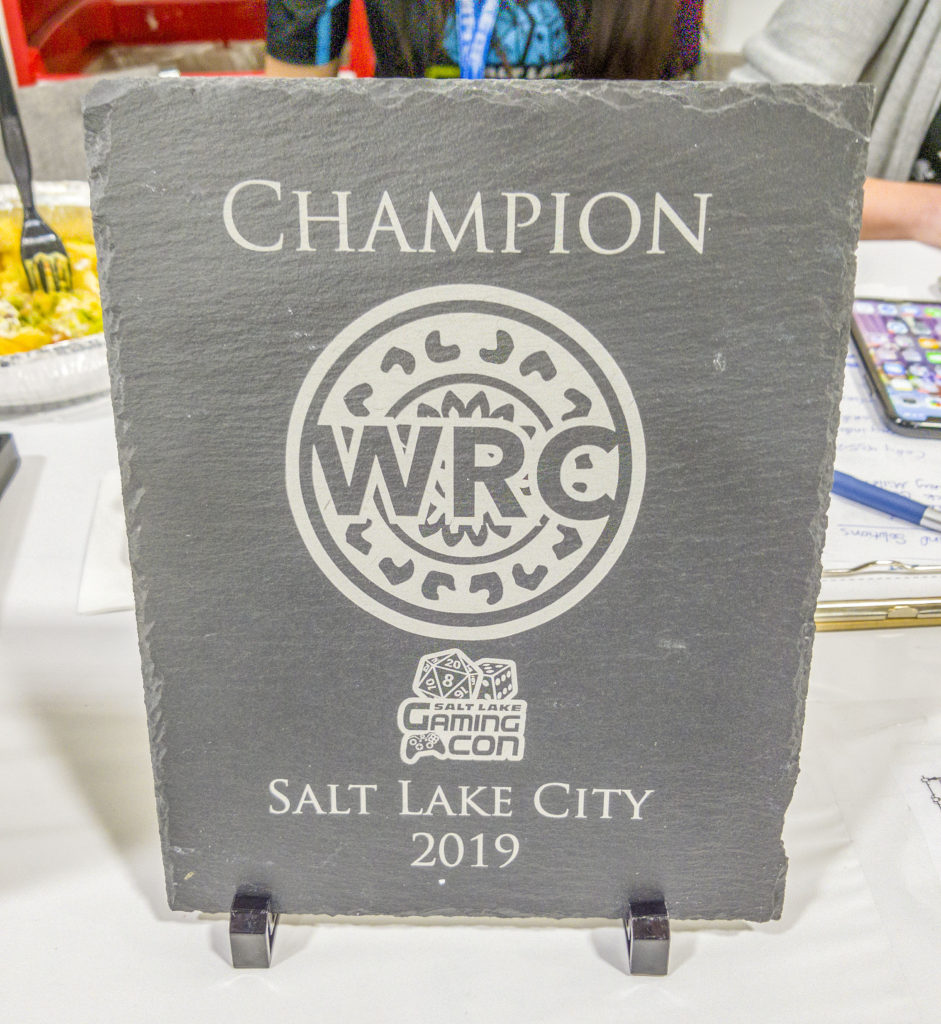 The Salt Lake City qualifier for WRC 2020 played out at Salt Lake Gaming Con this "weekend". Officially the event ran Thursday, Friday, and Saturday (that's how things go in SLC) but the actual tournament only ran the second and third day.
Wu posted a solid first place in the opening hanchan of the tournament with a dealer kokushi musou, without which things might have looked very different. Several players rose up the field to occupy and displace others from the coveted top four before the final cut. While Wu shifted up and down a place or two throughout the tournament, a series of (mostly) positive scores kept him in line for the finals.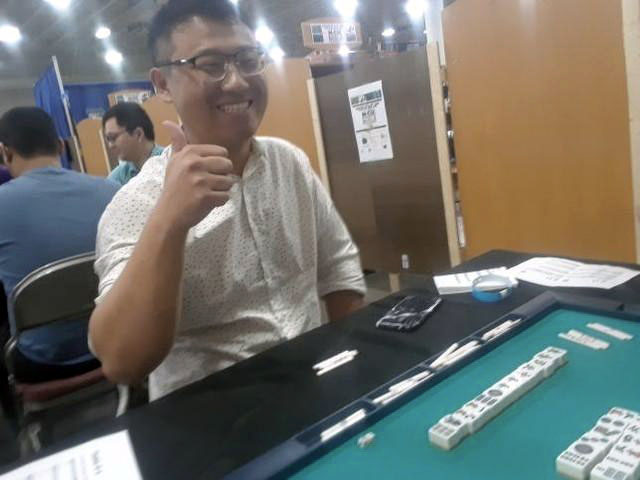 Until the 7th hanchan, anyway, where a fourth place score might have sunk his chances if not for the margin provided by the 64 points from the first round. Without that, the finals would have looked quite different. But then, that's riichi for you!
I don't want to discount Wu's skill as a player though. Wu dominated the final two hanchan taking first place in both rounds. While the yakuman helped him get there, it would have been all to easy to squander those points through complacency, especially considering his wasn't the only one.
Wei Bin Wang posted a second one for the event with a self-drawn suuankou.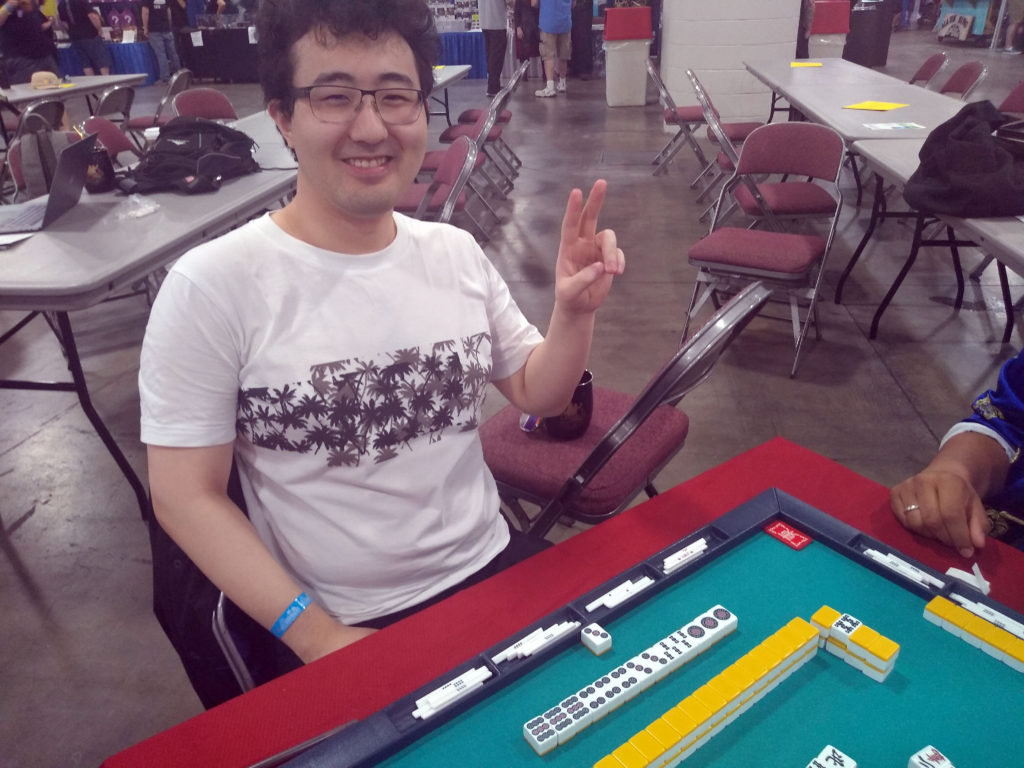 As judge and tournament director Andrew Whitcomb stated, "People were definitely swinging for the fences."
Yakuman aren't everything though. The other three finalists (Ryan Adams, Kinyan Lui, and Ankhang Huynh) reached the top through a steady posting of positive scores, each with only a single 3rd place to their record.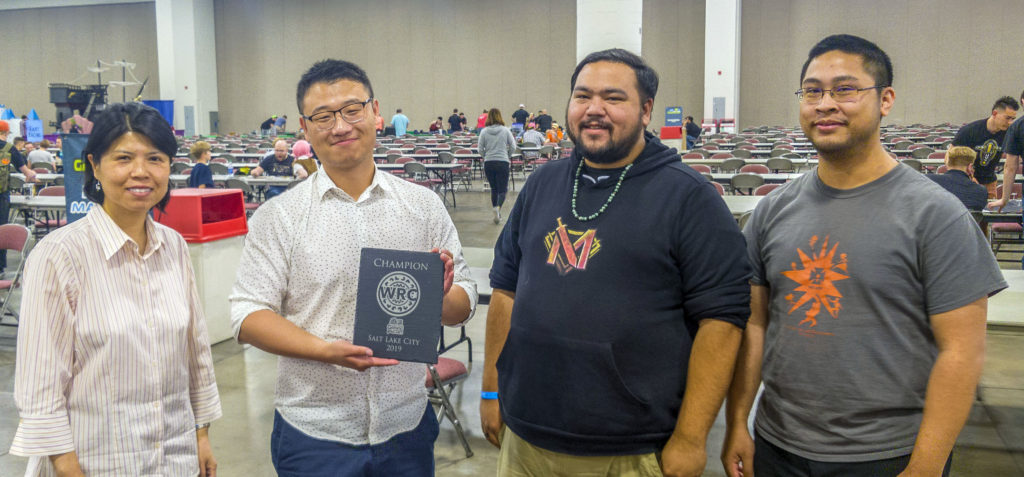 Ultimately, though, there was only a single seat to WRC 2020 to award. Congratulations, Haolun Wu, on the win!