Live-stream Coverage: Team Online Riichi Championship
The first two rounds of the 2019 Team Online Riichi Championship take place this weekend, and Dasuke is promising live-stream commentary!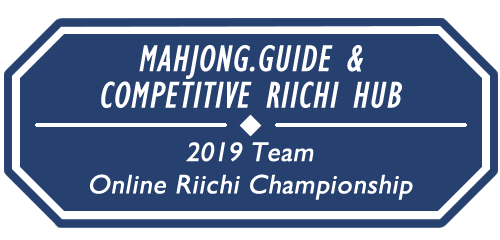 Over the past year, the Competitive Riichi Hub on Discord and The Mahjong Guide have hosted an online league and two short form knock-out tournaments. In similar fashion, the team tournament will be a four-round knock-out, with preliminary and quarter-final match-ups happening this Saturday.
Daniel Moreno, aka Dasuke, will be live streaming select games with commentary throughout the event on his Twitch stream. Gemma Sakamoto will be adding her characteristic personality to the stream, and there may be additional guests from the tournament.
Streaming begins at 11:00 UTC on Saturday, July 6 with the first round of the tournament. Semi-final and Finals will take place next Saturday at the same time. Full details are available on The Mahjong Guide.
---
Links
Dasuke's Twitch Stream: https://www.twitch.tv/xdasukex
Event details: https://mahjong.guide/2019-team-online-riichi-championship/