Watch M.League On AbemaTV: A Guide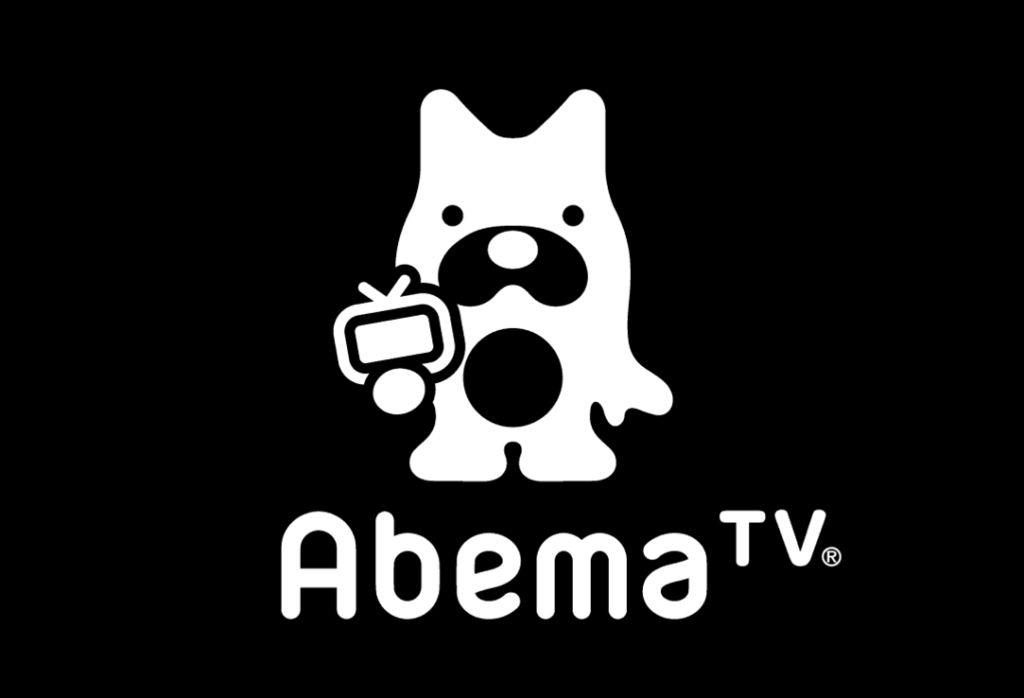 Last season, I was excited about the prospect of watching M.League's opening sessions. But, frankly I didn't have the interest in setting up a foreign VPN so I can stream a bit of content that I can only understand in context. Then, what-ho! AbemaTV became available in app stores in the West!
Awesome! Except…all the content I would be interested in is region locked. Boo!
Now that the second season is broadcasting (check out Gemma's article on the first week) M.League content has been opened up for free viewing outside of Japan! So if you haven't checked out the AbemaTV app on your mobile device and are interested in watching some competitive Riichi, here's how to get there!
(Obviously, if you read Japanese then you can likely navigate this stuff on your own and you don't need us. Happy streaming!)
AbemaTV App
Download the AbemaTV app from your device's store. After it's installed it is not necessary to create an account. Just open the app, agree to terms of service, and find what you're looking for!
AbemaTV App is available for iOS and Android.

Terms of Service
What To Look For
M.League matches (and all the other mahjong programs) show up under a dedicated mahjong channel. To navigate through different channels just swipe left/right. You are looking for the channel indicated below.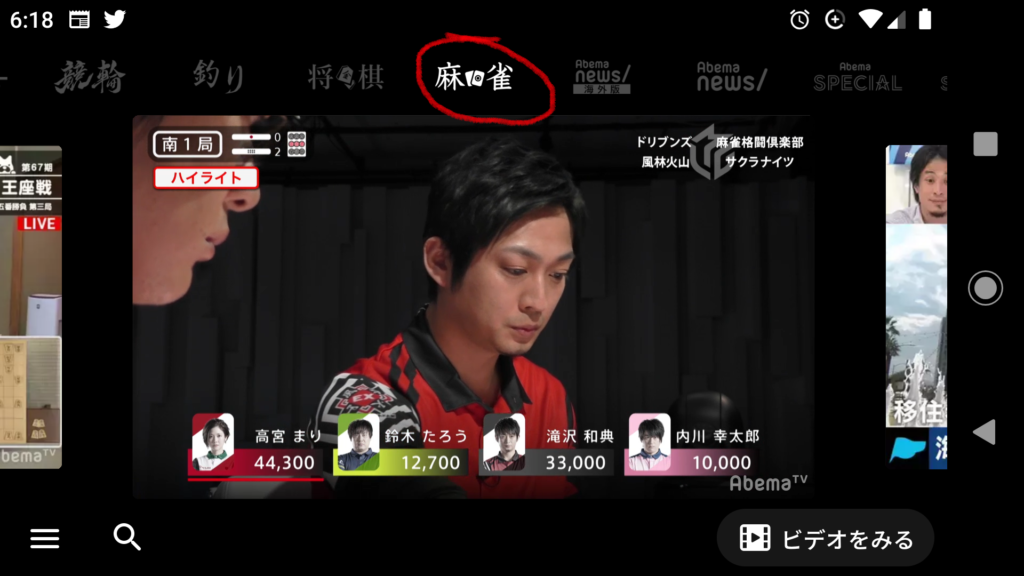 Schedule
Next, check the schedule. League games take place in the evenings in Japan, which is right as I'm crawling out of bed in the morning. (M.League for breakfast!) Scheduled game dates are posted on M.League's home page, but do not include time.
In the AbemaTV app, underneath the current stream, you will also see a scrollable list of upcoming programs sorted by date and time. If the M.League broadcast hasn't started yet, it will be listed there. Since the M.League page doesn not show match times, this will be the best place to find out when it will broadcast in your time zone.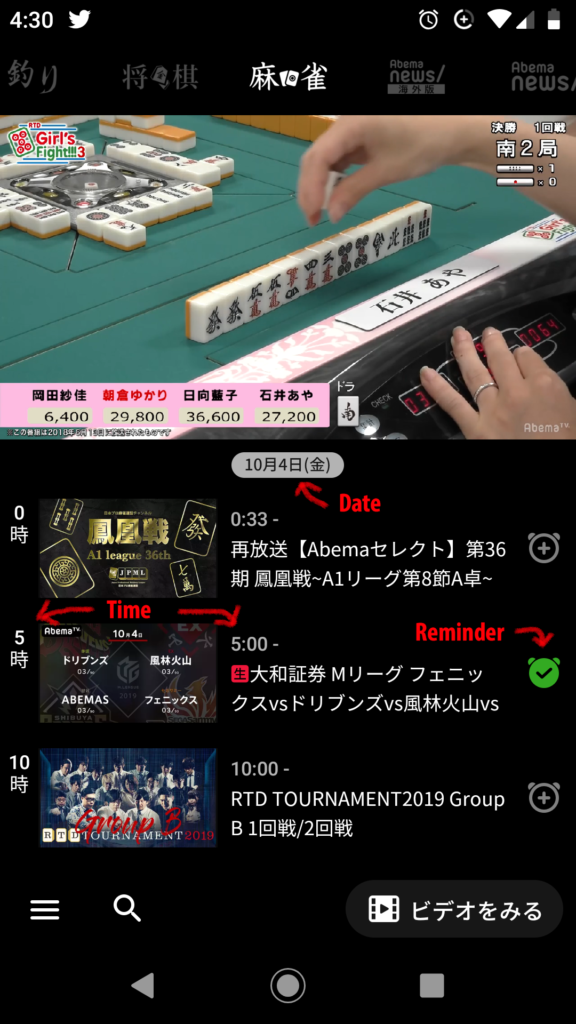 Common Screens
I have included a few screenshots of some pop-ups and messages that you'll likely come across.
If you see this guy pop up then your program has gone to commercial break.

AbemaTV would like you to leave a review!

This message over the stream means they program is locked out of your region.
Other Content
There are videos on demand that you can access to watch past matches and broadcasts. Without a subscription you can watch anything marked as free, as indicated by the red box in the corner of the video preview. Some JPML matches are free to watch here, too!
Look for the clip icon in the lower right of your screen to find on-demand videos.

The red icon in the corner of the video preview indicates free content.
Hopefully you have found this guide helpful! Comments are ON if you need to ask a related question. We'll do our best to help you out.